Wear-resistant curtain structure
Adopt wear-resistant base fabric material, strong and wear-resistant, durable;Internal high-quality foam material It has 98% recovery and maintains flexibility in an environment below -40°C.
Sponge pad
It has anti-wear properties and prolongs the service life of the door seal.
Dry wood square liner
Wear-resistant pleated
Distributed on both sides and above, provide additional wear-resistant protection and effectively extend the service life of the door seal.
Yellow warning strip
The use of reflective warning strips has better safety. The Industrial door door seals provide the best sealing performance for different height of door.
The adjustable top design is adopted to reduce air convection and reduce the temperature loss of the cold storage to achieve the effect of energy saving.
The adjustment of the counterweight balance system is easier &convenient.
13 sets sponge dock shelter on production: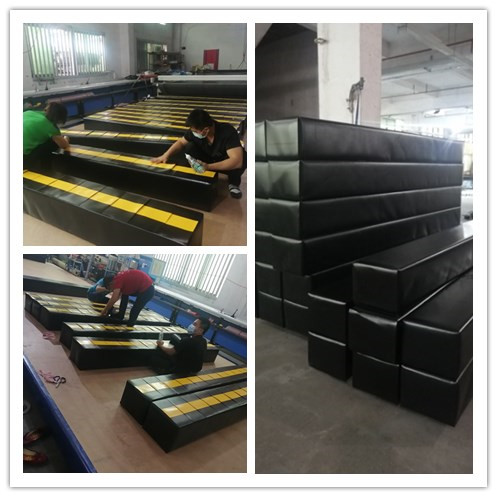 Shenzhen Hongfa Automatic Door Co., Ltd.
Business Type:Manufacturer , Service
Product Range:Automatic Door Operators
Products/Service:High Speed Doors , Garage Doors , Sliding Glass Doors , Self-repair Doors , Turbine Fast Doors , The Hangar Door
Certificate:ISO9001 , CE
Company Address:No. 3, aoxiang road, zhangbei village, xinlian community, longcheng street, longgang district., Shenzhen, Guangdong, China


Next: Aluminum Spiral High-speed Door With Anti-insect Membrane